Zest Mixology & UTC Events
UTC Events are extremely proud to be the top choice of entertainment suppliers for Zest Mixology. Over the past few years alone, we've provided a variety of exciting acts for events working along side Zest Mixology.
UTC Events started off as Under the Covers, a wedding band in Manchester, around twelve years ago. We've played at almost 1,000 weddings since then (yes really!), so when we say we're wedding experts, we're not kidding! Don't just take our word for it though - see what our previous wedding clients have said about us.

We realise that every wedding ceremony and reception is unique, and that the wedding entertainment you choose can make or break your big day, which is why we value taking a personal approach with all of our wedding clients.
From our offices in central Manchester, we will take pride in the meticulous planning of your wedding entertainment, incorporating all of the ideas you have in mind. When the big day arrives, you can expect your wedding entertainment to be made up of the best musicians in the UK, along with the best audio equipment in the business, a setlist that caters to all and – in true UTC Events style – a flawless performance all round!
We've carefully selected an extensive range of talented bands to ensure that we can cater to your individual needs for your event - whatever they may be!
Whether you're looking for rock / pop / dance / swing / 80s & 90s or something totally outside the box to really engage those party guests - we can deliver.
From £1,095 + VAT
These performances consist of stripped-back versions of modern hits and popular classics. Line-ups include Solos, Duos and Trios, with instruments ranging from voice, piano, guitar, saxophone, double bass & percussion.
If acoustic sounds are your thing, this package is a no-brainer and it's no surprise to us that this is such a fundamentally popular package with our event clients!
From £350 + VAT
Our speciality acts are something that we pride ourselves on here at UTC Events. Whilst these acts absolutely match the standard of every single one of our bands, we consider these acts to have just that little extra 'something' to make them stand out against the crowd.
From jugglers to magicians to dance crews and barbershop quartets, there's something for everyone in our Speciality Acts to ensure your event is truly unforgettable!
From £450 + VAT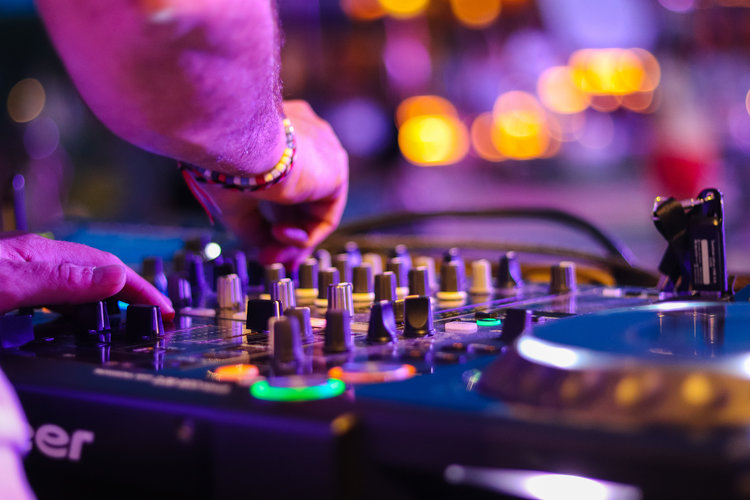 No party is ever complete without the ultimate DJ service. Whether you're at a wedding, award ceremony, bar-mitzvah, conference or anything in between; the party never really starts until the DJ drops that first song which gets every party guest up on their feet.
That's why we provide you with the best professionals in the business to do just that!
From £400 + VAT